The 1st WEDH in Minsk of Belarus came to its end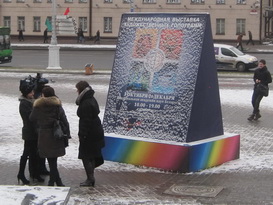 In perfect timing with the first snow settling in Minsk, the 2011 World Exhibition of Display Holography came to an end on Dec 20th. And what better finish for the organizers? On the same day, the 100,000th guest was officially received in the person of the 19th-year old Daria Sidorovich, a 1st-year student in the School of Design and Decoration of the Belarussian State Academy of Arts.
The brief public ceremony of delivering a commemorative plaque was continued with a special tour of a group of 80-odd young students of the same School in the exhibition halls personally guided by Alkis Lembessis, Director of the Hellenic Institute of Holography (with the assistance of an interpreter, of course!). The highlight of this 90-min guided tour was the presentation of the latest holographic creations of HiH, which generated the loud public acclaim of all participants.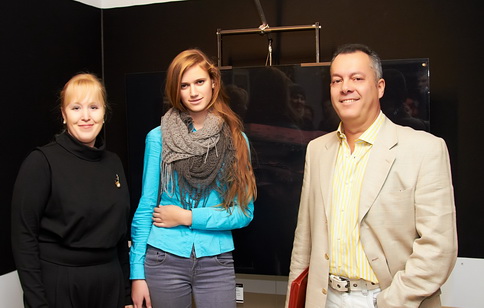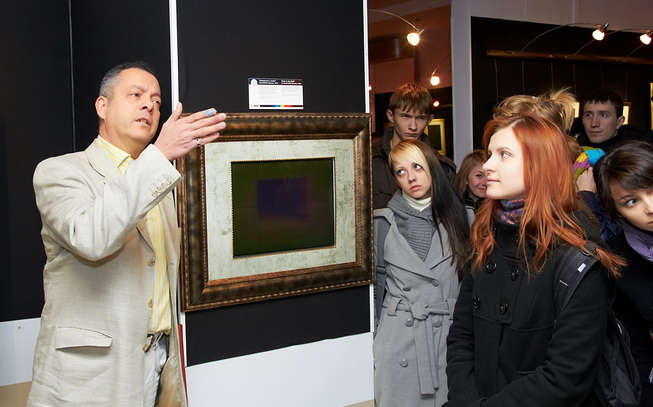 This first exhibition of its kind, in which the Hellenic Institute of Holography participated as a major contributor by lending 60 selected holograms from its historical Collections in a total of 150 exhibits, has demonstrated during a difficult economic period the financial viability of such activities and the inescapable attraction that display holography continues to exercise upon viewers of all ages.
It is worth mentioning that -in addition to the holographic creations of the HiH- its Holograms Collection already counting more than 500 important pieces is constantly enriched (even on a daily basis) with new acquisitions of historical holograms from all over the world. The aim of this substantial investment is to put together a representative collection which will be the core of an Exhibition Center of Applications of Optics, where this Collection will be exhibited on a permanent basis along with other visiting relevant shows.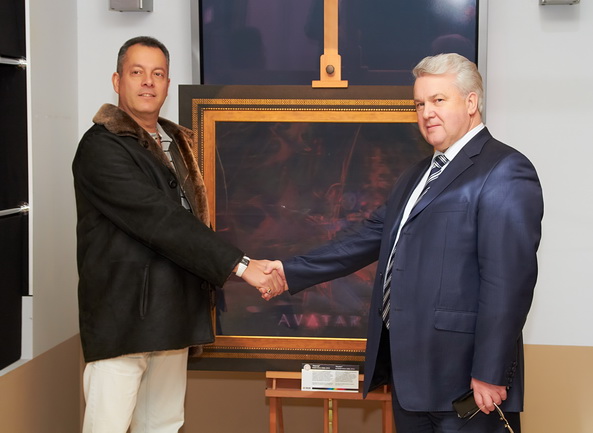 Already, the Hellenic Institute od Holography and the co-organizers of the WEDH have received and are considering requests for repeating this project in a number of other international venues. In due course, expect news announcements to be made on this page.
It is our hope that the Greek public will soon be also given the opportunity to enjoy the visual feast that only the magic of display holography can offer.