The Zallongo Memorial
Digital Hologram of the Zallongo Memorial monument, sculpture works by George Zongolopoulos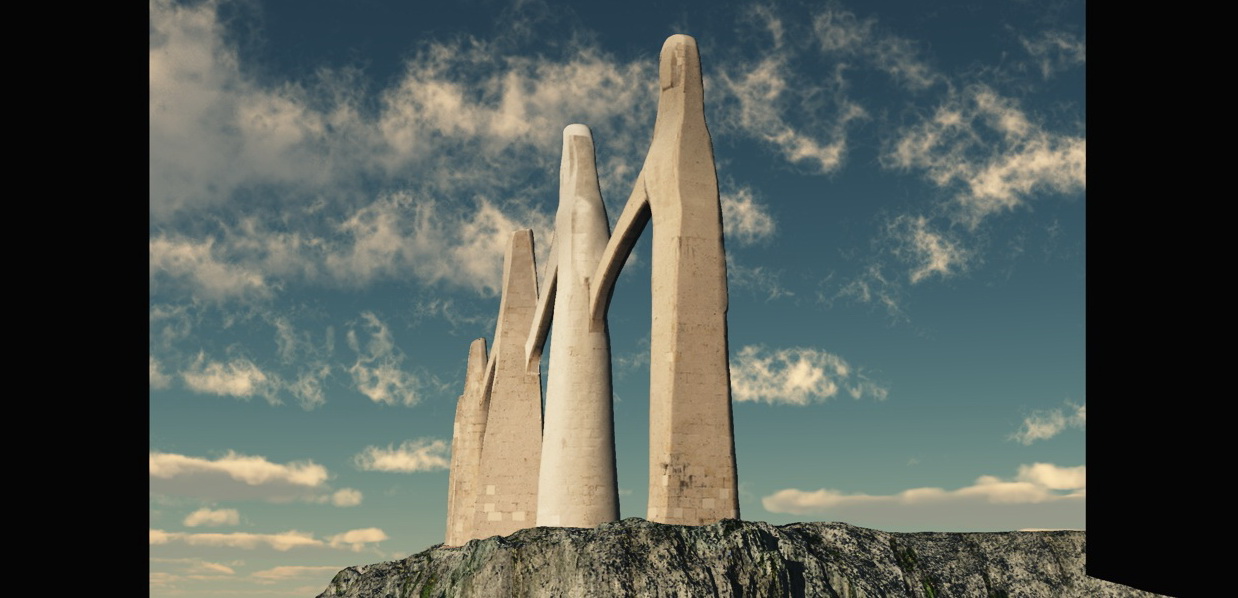 The George ZONGOLOPOULOS Foundation is planning a retrospective anniversary exhibition on the works of George and Helen Zongolopoulos at the Athens Benaki Museum in 2012. For the purposes of this exhibition and so as to pass on to public visitors the 3dimensional sensation of the majestic monument of Zallongo, Western Greece (architectural sculpture by G. Zongolopoulos, created between 1954-1960 and consisting of 4500 pieces of white stone based on a beton skeleton, of size 15m in height and 18m in length, visible from a distance of 25km) has contacted the Hellenic Institute of Holography.

The cooperation of the two organizations resulted in the creation of a digital hologram size 60x50 cm laminated on a black glossy opaque substrate. A digital 3D model of the Memorial available from the on-site laser scanning of the monument by the Photogrammetry Section of the National Metsoveion Polytechnic (Prof. G. Georgopoulos) was digitally placed on a virtual photo-realistic mountain rock base created by Andreas Sarakinos.
Withe the aid of the common red/blue glasses, you may form a stereoscopic impression of the final result by watching the anaglyph video preview below, in which the 3D effect and the projection of the mountain rock into frontal space are clearly visible.