The Collection of Holographic Optical Clones (OptoClones) of the Fabergé Museum in St. Petersburg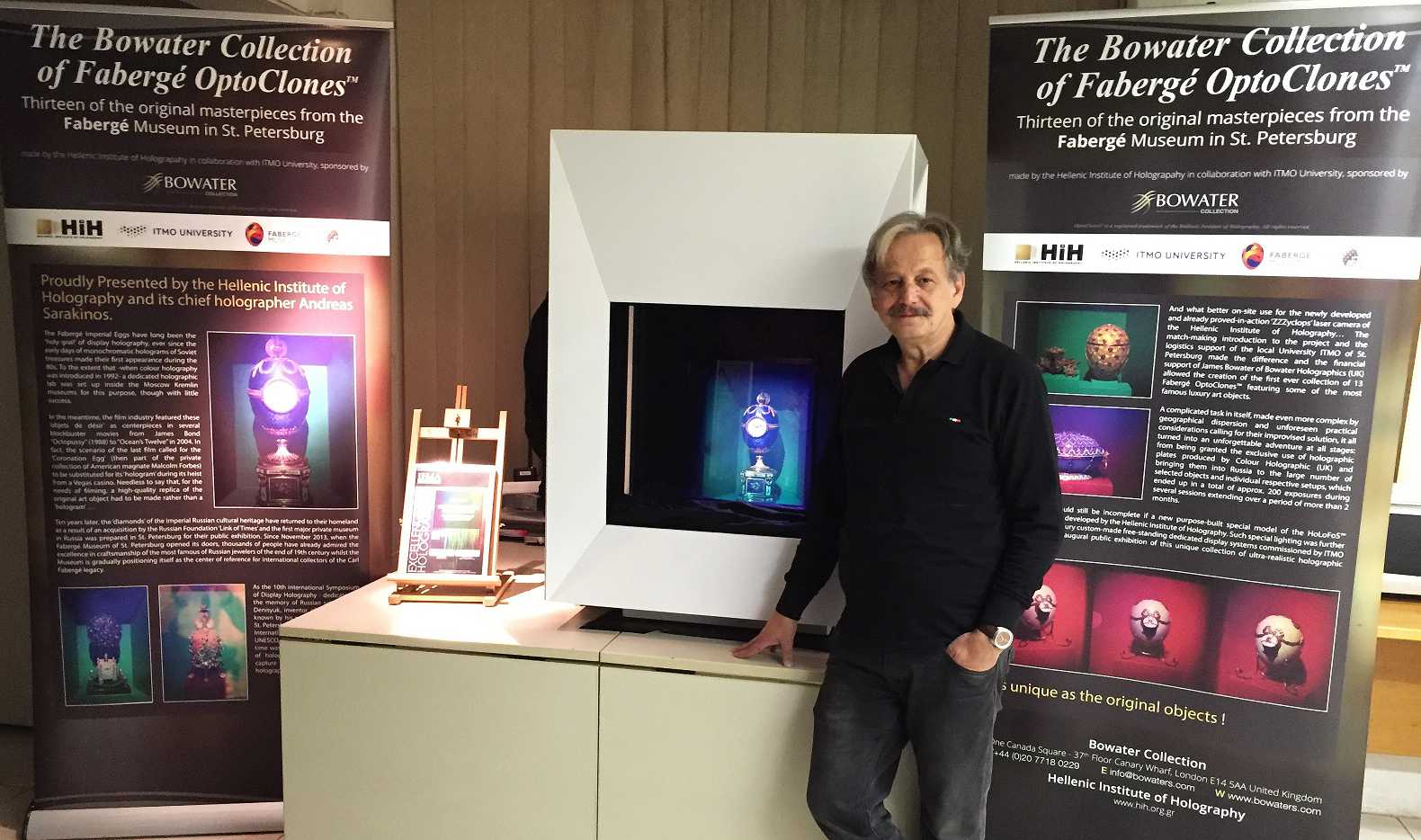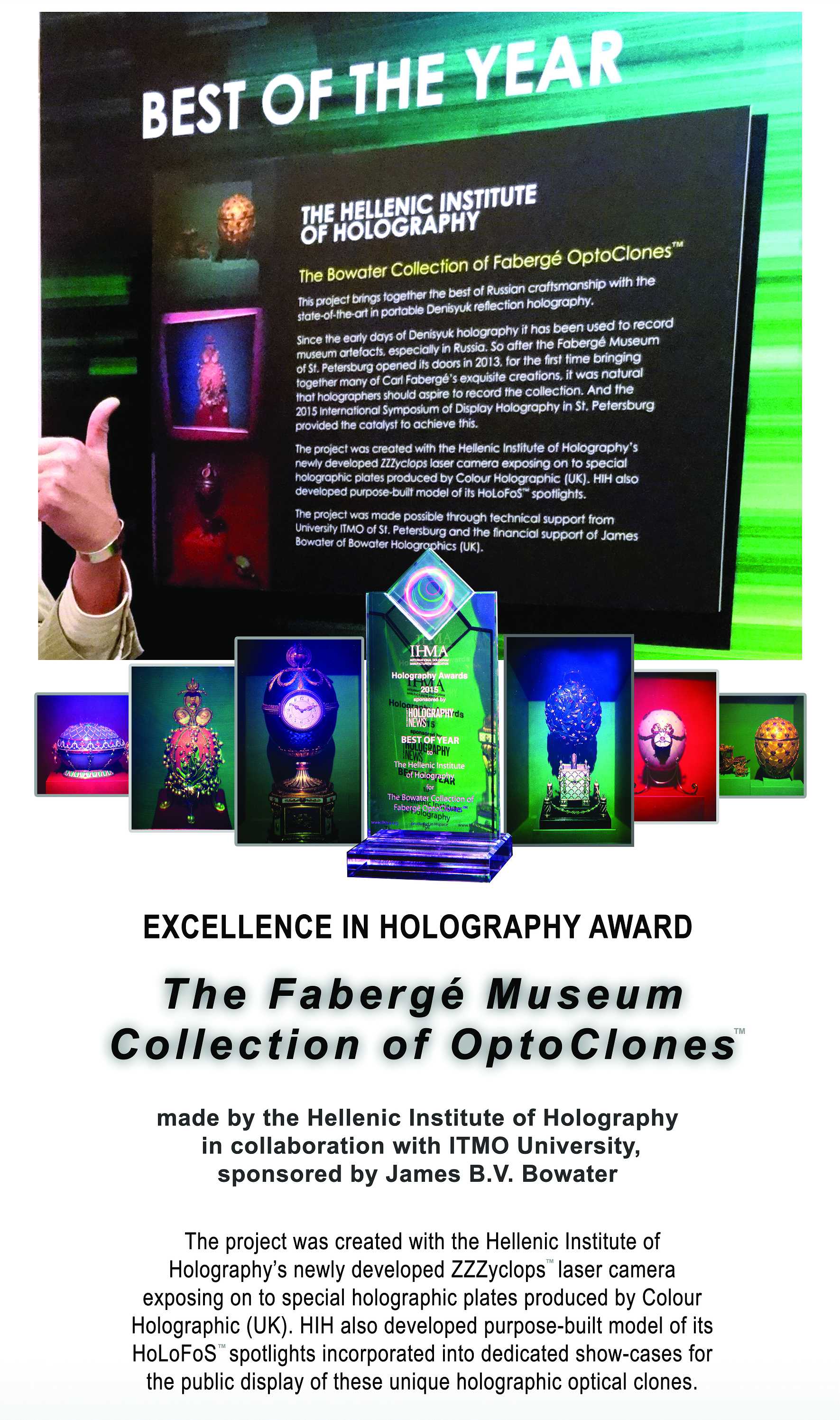 At the last annual meeting of the Int'l Associaiton of Hologram Manufacturers (IHMA) which took place in December 2015 in Shanghai, the Hellenic Institute of Holography (HiH) received the "Excellence in Holography - Best of Year 2015"award (see here the official announcement) for the creation of the Bowater Collection of OptoClones of selected artefacts from the Fabergé Museum in St. Petersburg, Russia.
The Fabergé Museum (enjoy a virtual tour here) opened to public for the first time in November 2013 and as the only thematic Museum in the world dedicated exclusively to the artistic genius of Carl Gustav Fabergé, it attracts the interest of worldwide experts. The Museum collection consists of more than 4,000 works of art and has at its epicentre 9 of the world-famous Fabergé Imperial Eggs, which -together with several other important pieces of artistic work from the laboratories of the Russian master- belonged until 2004 to the Forbes Foundation collection. Some of these priceless artworks have often been the source of inspiration for a number of books and Hollywood movies (James Bond Octopussy, Ocean's Twelve etc). The colllection was acquired by the foundation Link of Times for an undisclosed sum in the range of more than 100 million US dollars as part of a program for the repatriation of Russian cultural heritage. The signing of an agreement between the Fabergé Museum and HiH at the end of 2014 ...