HiH went to Las Vegas
International Annual Conference Holo-pack•Holo-print 2011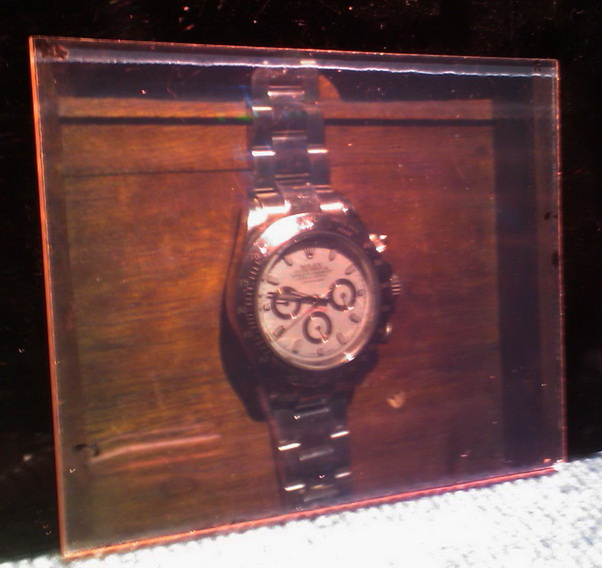 The long-established annual meeting of the international players of the holographic industry took place this year in Las Vegas (USA) between 7-9 Nov and the Hellenic Institute of Holography participated as a guest speaker presenting a paper titled 'Realistic Colour 3D Holography: Is It Here?'
It is our firm belief that a simple look on the adjacent photo of one of the 5 recent HiH experimental holograms which were shown 'live' to the participants of the conference as well as the received encouraging ensuing comments underline the clear conclusion from our paper.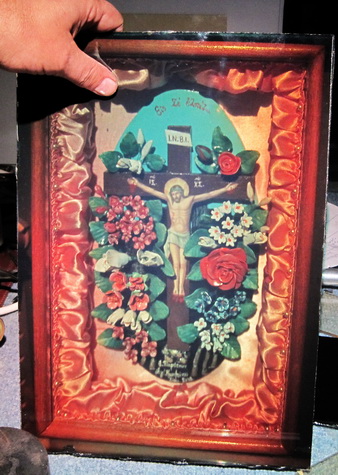 In it, HiH offered an overview of past results and recent progress in the works of some of the most authoritative holographers who have been active in the field of display holography in practical museum applications and also tried to demonstrate the current level of acceptance of such applications in the areas of holographic recording of objects of cultural heritage. At the same time, HiH updated the conference participants on the progress achieved so far in the development of hardware equipment (Phase A) necessary for the implementation of its HoloCultura program already entering into Phase B (shooting of experimental holograms). The impressive visual results obtained so far corroborate the right direction in the development and use of this proprietary equipment before moving into the next and most interesting Phase C (pilot programs in recording cultural artifacts).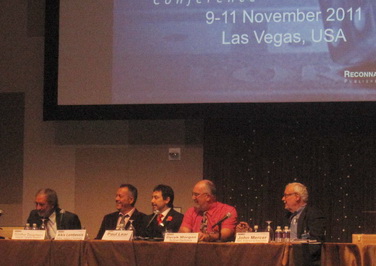 Holo-pack•Holo-print is the annual holographic industry conference which, together with accompanying tradeshow and workshops, provides a showcase and discussion forum for all the latest news, technologies, products and applications whilst it also provides the venue for the annual Excellence in Holography Awards. It is co-located with the AGM of the International Hologram Manufacturers Association (IHMA), in which HiH is the only member from Greece through its exclusive cooperation with TAURUS SecureSolutionS Ltd.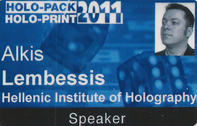 More detailed information and the daily programme of this conference can be found by visiting the Organizers website http://www.holopack-holoprint.com/ whereas a limited functionality copy of the HiH presentation (no videos) can be downloaded by clicking on the link below:
The next appointment with holography professionals has been set for October (29-31) 2012 in Vienna, Austria.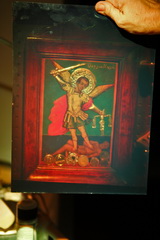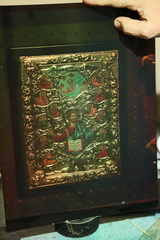 ---
ent (phase A) ne