Δείτε μας (2014)
NO TRANSLATION AVAILABLE
Eνημέρωση 23 Οκτ 2014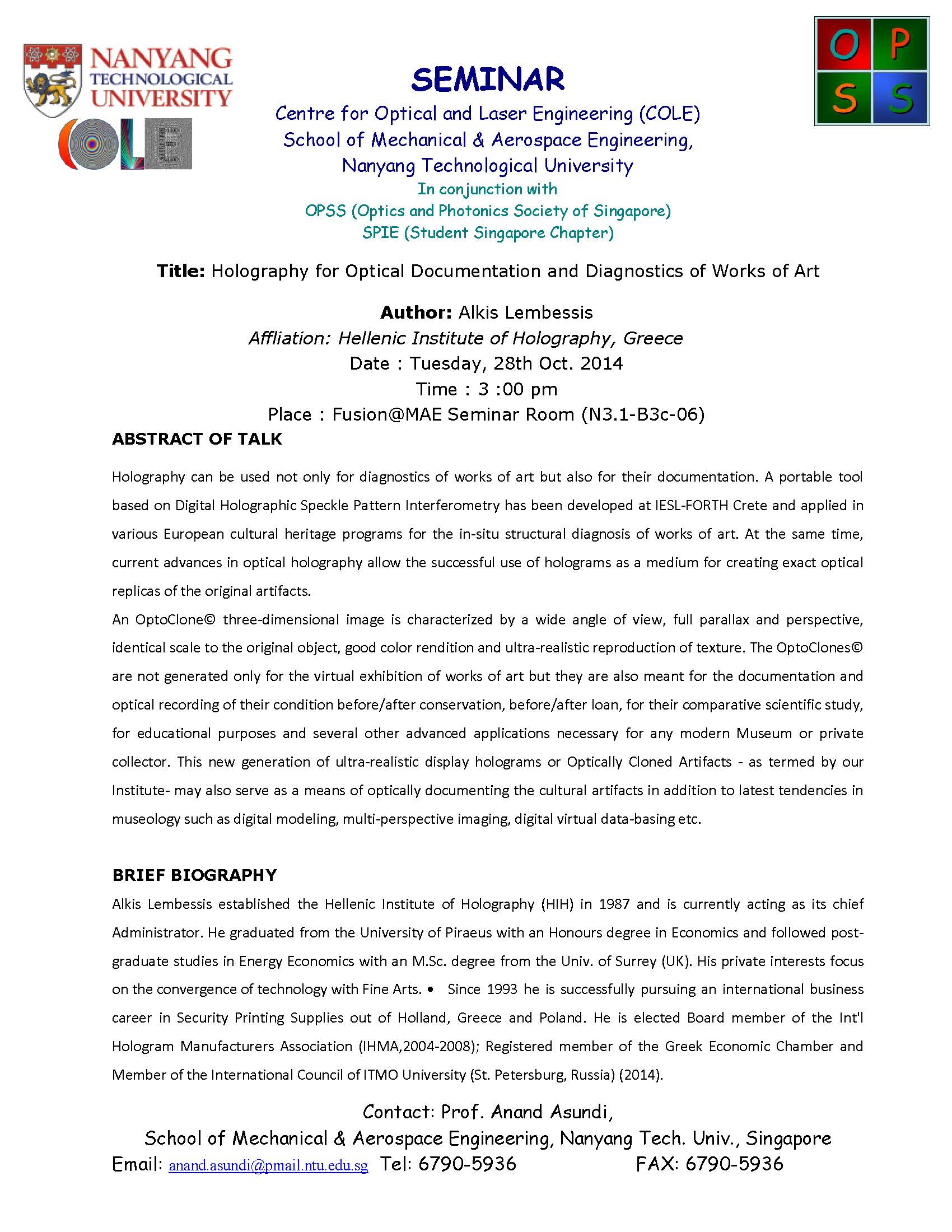 28 Οκτ 2014. Στο Σεμινάριο που θα γίνει στο Centre for Optical and Laser Engineering (COLE) του Nanyang Technological University (NTU) της Σιγκαπούρης , με τίτλο Holography for Optical Documentation and Diagnostics of Works of Art. Ωρα: 3 :00 μμ, Τόπος: Δωμάτιο (N3.1-B3c-06).
---
17 Σεπτ 2014.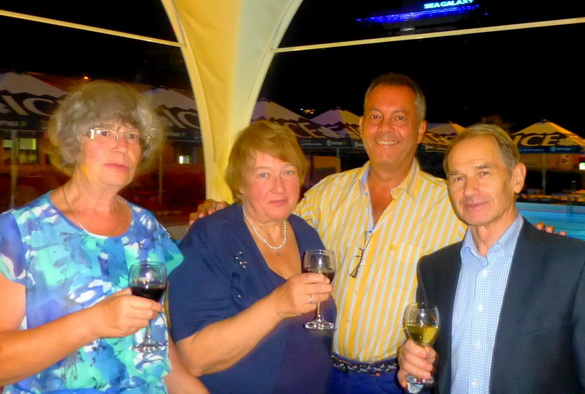 Στην ετήσια διεθνή συνάντηση των Ρώσσων ολογράφων HOLOEXPO2014 που φέτος γίνεται στο Σότσι της Ρωσσίας, μπορείτε να μας δείτε και να θαυμάσετε τους πρόσφατους Οπτικούς Κλώνους μας. Θέμα της παρουσίασής μας: "The project LightAlive2013 and its realization".
---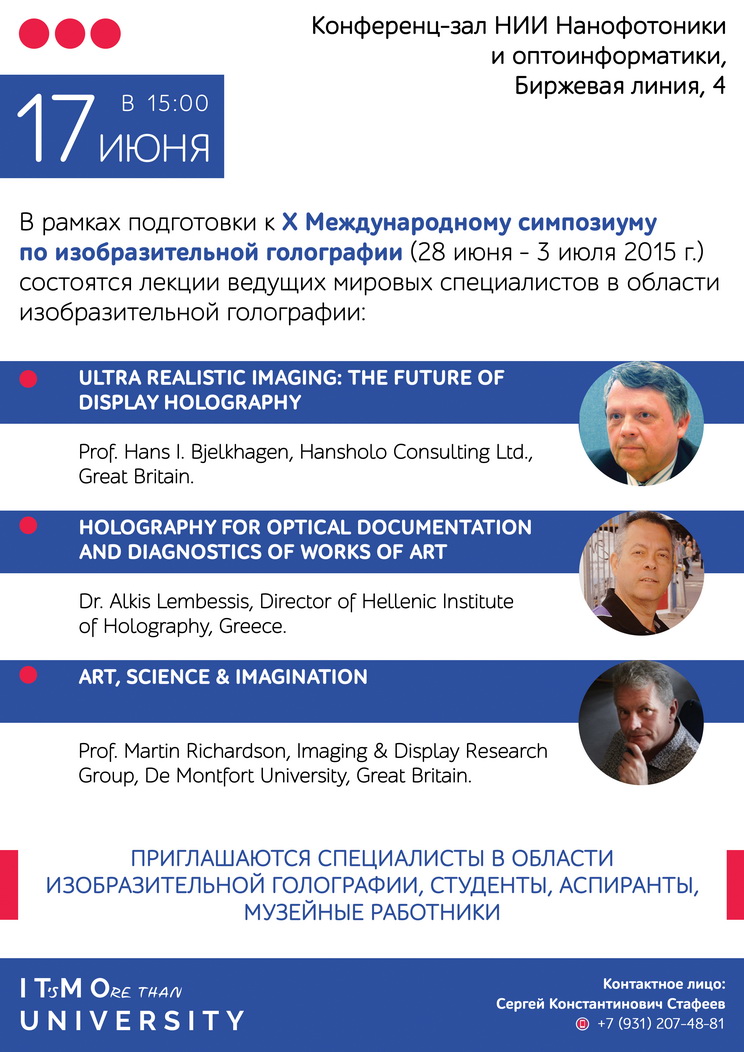 17

Ιουν 2014

.
Στο περιθώριο της συνάντησης της οργανωτικής επιτροπής του Συμποσίου ISDH2015, δείτε τις τελευταίες δημιουργίες του ΕΙΟ σε
Ημερίδα Ολογραφίας
που οργανώνει το Πανεπιστ. ΙΤΜΟ στην Αγ.Πετρούπολη της Ρωσσίας. Θέμα της παρουσίασής μας: "
Holography for Optical Documentation and Diagnostics of Works of Art
". Αναλυτικό
ρεπορτάζ εδώ (στα Ρωσσικά)
και από το πολυμεσικό πόρταλ του ΙΤΜΟ ένα
άλμπουμ με 55 φωτο εδώ