They write about us (2014)
01 Oct. 2014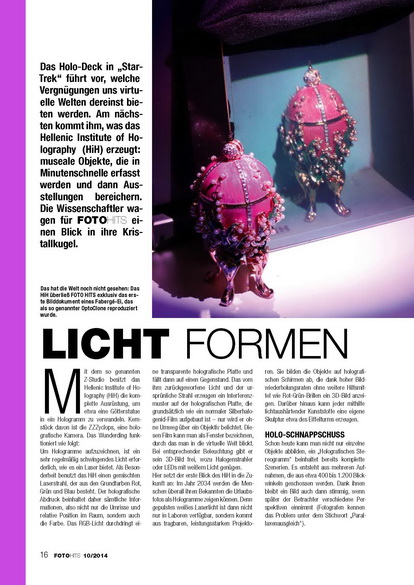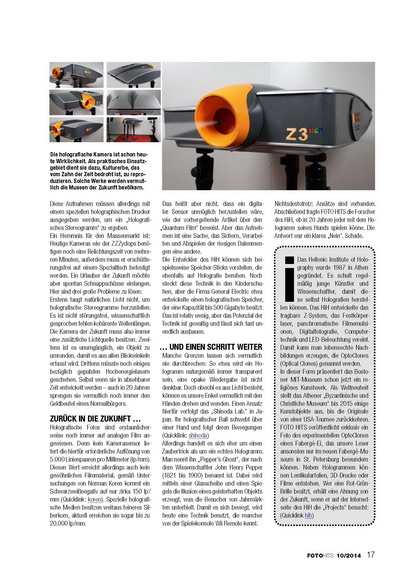 "Licht Formen" (read here, in German), a special report in the popular photography magazine FOTOHITS, issue Oct2014 (10/2014, pg. 16-17), with a reference to the HiH OptoClones© and photography in 2034.
---
Read here a recent (July 2013) flattering article titled 'A New, Old Challenge for Technology: Hologram Jesus' from the American business, innovation and technology magazine FAST COMPANY on the HiH hologram exhibit at the MIT Museum (see it here).

Read here a detailed report on HiH activities through the pages of the most recent (May 2013) authoritative book on the subject by Prof. Hans Bjelkhagen and David Brotherton-Ratcliff titled 'ULTRA-REALISTIC IMAGING: Advanced Techniques in Digital and Analog Colour Holography' (select the adjacent image to see how to obtain your copy of this unique book).